Note: this is the first edition of the Ethics page of my personal website. It was published on February 2, 2012 and replaced on March 10, 2014. It is kept here as a blog post for archival purposes.
Statement of Personal Ethics, Potential Biases, and Possible Conflicts of Interest
Being an ethical person is important to me, and I think it's useful to know where people are coming from. Here's some info on that for me.
FAMILY
Starting from the hearth and moving outward, I am married to Shawn-Laree O'Neil, who runs her own public relations business. There is no overlap between her clients and the entities with which I work.
We live in the Bucktown neighborhood of Chicago, often with my two children, who mainly live with their mother in a suburb west of Chicago. I spend a lot of time out there as well, to the point that I'm basically a city mouse/ country mouse. I am currently the room mother parent for my youngest child's classroom.
I've got a pretty large family of origin, with six siblings, three of whom live in Chicago. There is no overlap between their financial matters and mine. My brother Kevin runs the CTA Tattler blog, which I helped him set up, and I've worked with him in the past on some civic technology projects like CTA Alerts.
PROFESSIONAL


I am employed as the Executive Director of the Smart Chicago Collaborative, and that is where I get the bulk of my income. I report to— and my actions are governed by— an Advisory Committee made up of leaders from its three founding organizations— the City of Chicago,  The John D. and Catherine T. MacArthur Foundation and the Chicago Community Trust.
I care about and coordinate my actions with the municipal government of the City of Chicago. Not just because it's a part of my job, but because I care about its success. I'm in contact with people in City government nearly every day. I go to work in the offices of the Chicago Community Trust, and am officially an employee there. I work with Trust colleagues on other matters of interest to the Trust, not just Smart Chicago. Smart Chicago receives the bulk of its operating funds from the MacArthur Foundation at this time and I work closely with people there on lots of initiatives.
BOARD 
I am a Director of the Chicago Instructional Technology Foundation, "a non-profit corporation that provides instructional programming to schools in Chicago area using frequencies reserved by the FCC for delivery of educational programming via an EBS system." Smart Chicago has no relationship with CITF, but the organization's goals are parallel in some ways, especially around broadband adoption. CITF is a foundation partner of Mobile Citizen, a service that provides low-cost mobile Internet exclusively for schools and nonprofit organizations. I also serve on the Finance Committee of the EBS Financial Advisory Committee in connection with my work at CITF. I receive no compensation for this service, although I do receive travel and accommodations to attend meetings in cities outside of Chicago.
I advise other organizations in quasi-official capacities as well. I will post them here if/when they rise above that.
POLITICS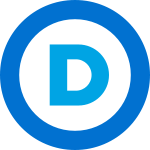 I am now and I have always been a member of the Democratic Party, and I can be generally described as a "Big City Democrat". Some current real-world manifestations of this are that I think President Barack Obama is doing a great job, and I want him to be re-elected to a second term. At election time I usually write down why I'm voting the way I am, like an October 2008 screed about Sobbing Southbound. I worked for and contributed to David Hoffman for U.S. Senate in Illinois in 2010. I voted for Rahm Emanuel for Mayor of the City of Chicago in 2011. I live in the 32nd Ward and I am a fan of my Alderman, Scott Waguespack. Lastly, I have a placeholder organization called CampaignSwing, under which I organize some of my political consulting work.
PERSONAL
I am a recovering alcoholic and have been a member of Alcoholics Anonymous since September 10, 2000. I seek to practice these principles in all of my affairs.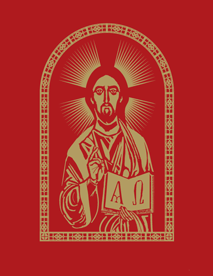 I am a Catholic and love being one. I own the Roman Missal, Third Edition, and I carry it around for fun. Like almost every other Catholic I know, I am highly supportive of things like the right of women to choose what to do with their bodies and the right of all people to love and marry whomever they want. I justify this by referring to the Nicene Creed that we say in Mass— as long as I believe every single word in there (and I do), I am a Catholic.
I teach CCD, and I inject these principles of tolerance and essential doctrine into my teaching. In general, I teach the kids that Jesus was down with all sorts of people and if He came down from heaven today, he wouldn't be in a tizzy about some of the nitpicky baloney that "religious" people get worked up about.
Like everybody else, you can tell a lot about me from the company I keep. I'm not the world's biggest retweeter of things, but the normal admonitions that retweets are not endorsements apply. The idea that "opinions are my own" should go unsaid, even though I just said it.
OTHER
I own a lot of domain names and have a lot of side projects. I write about them on this self-named Web site and you can see screenshots of pretty much everything I do as well. In one of these projects— CTA Alerts— I monitor Twitter and the Chicago Transit Authority's Alerts API for information about service outages. I've work with Harper Reed on this and a bunch of other projects.