Today I moderated a panel for Illinois Humanities about how big data can serve the public good. Here's how they described it:
What is the relationship between information technology, urban space, and the public good in the age of big data? Where do "smart cities" initiatives like the Array of Things – which doesn't collect any information about individuals – fit into contemporary conversations about privacy and surveillance? How can the arts and humanities help our society think through these issues?

Alongside the discussion, we'll also release the second issue of a chapbook set accompanying the Data, Democracy and the Human Story program series, featuring contributions from Chicago-area artists and writers.
Here's a pic from the stage: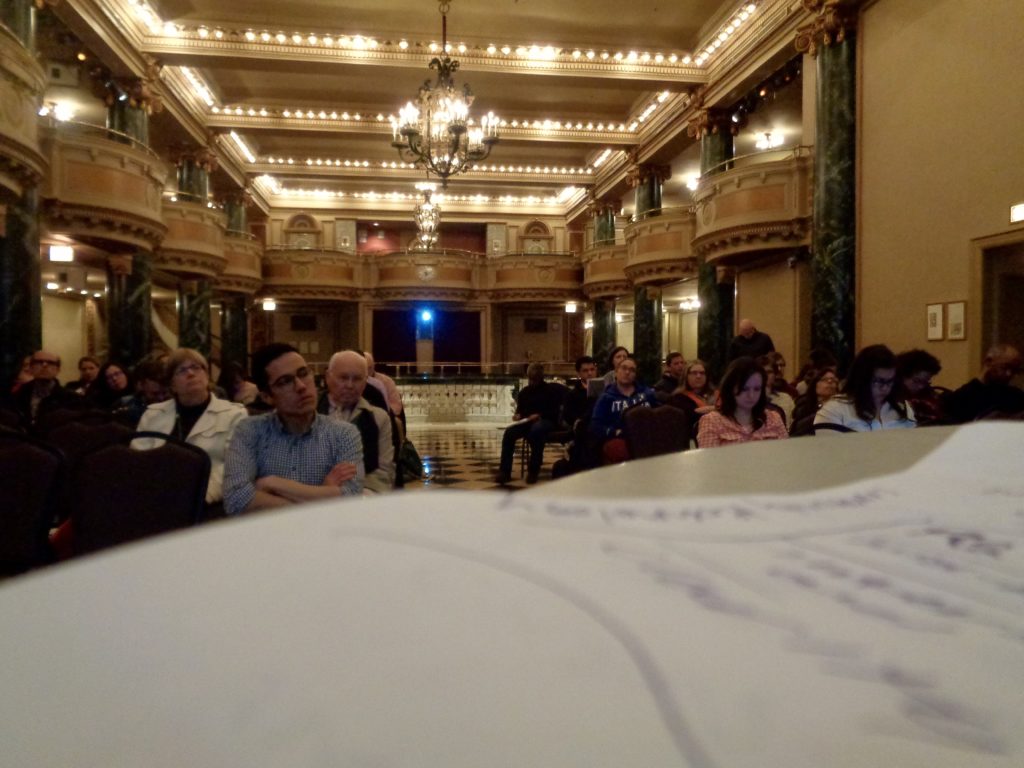 Here's a Smart Chicago blog post covering the event. Snip:
Dan O'Neil shared some of the best practices that Smart Chicago has gleaned: do engagement work as openly as possibly, document your process and planning, invite everyone, and "fetishize the outputs." One recent example of model of engagement is Smart Chicago's work with the Chicago Police Accountability Task Force Community Forums.